Why it's still not 'Mission Accomplished' for LGBT workers
Award-winning journalist Matthew Todd gives his verdict on the current situation facing LGBT employees.
Although it has never been easier to be Lesbian Gay Bisexual and Transgender, a significant number of LGBT employees are still afraid to 'come out' at work because they fear this will lead to harassment and damage their career opportunities.
Research supports this fear although figures vary between industries, with some sectors appearing to be more homophobic than others. Many colleagues are too scared to speak up against the homophobic harassment, which they witness others experience.
However, there are numerous organisations such as the UK's leading gay rights charity Stonewall campaigning for LGBT equality and there are many industry-specific and sometimes company-specific LGBT groups.
LGBT acceptance in the workplace has come a long way in recent history
Being yourself at work used to be incredibly difficult if you were lesbian, gay, bisexual or transgender. Male homosexuality was only (partially) decriminalised in England and Wales in 1967 and as late as 1980 in Scotland and 1982 in Northern Ireland.
It's only in recent years that the rights of transgender people have begun to be taken seriously. Until the Equality Act of 2010, it was entirely legal to fire someone just for being LGBT.
Unsurprisingly, many were too scared to come out, instead choosing to isolate themselves at work or pretending to be heterosexual. Although this happens less today, entrenched attitudes do not disappear overnight and significant numbers still think twice about revealing their sexual orientation or gender identity at work.
Many industries such as entertainment and the media, for instance, are more welcoming but equally, others do not seem to have kept pace with social and legal progress. London is generally more supportive of gay people but even in the capital, as in other areas of the UK, there is still significant homo and transphobia in the workplace.
Many LGBT employees are proud to celebrate their identity at work
The transformation of society has been incredible. Last year the London Pride event was stopped for a moment while a uniformed police officer broke free from his fellow LGBT officers to get down on one knee to propose to his boyfriend.
It's a far cry from just thirty years ago when the police were regularly accused of hostility towards gay people. At Pride, uniformed LGBT members of the Armed Forces also now march alongside the police with full approval from the Ministry of Defence and there are scores of commercial companies represented, sometimes controversially, from banks to alcohol brands.
In 2017, more and more employers have a positive attitude towards LGBT inclusion which means not just having anti discriminatory polices but often actively supporting diversity in this area. Many, such as Tesco, Asda, Aviva, Lloyds, Natwest and HSBC, have active LGBT networks.
Companies such as Virgin Holidays support events such as the annual Attitude Awards. More business leaders are out, and gay rights group Stonewall run their Diversity Champions programme, which works with more than 700 business organisations. In 2017, many successful companies view supporting LGBT employees as a key part of progressive policies on diversity.
However, it's far from mission accomplished
Sadly, prejudice still exists and manifests in the workplace in different ways. For instance, in 2017 there are no out gay professional footballers. When former BP CEO Lord Browne was writing his 2015 book, The Glass Closet, he told the Guardian that many gay business leaders were too scared to be interviewed even anonymously.
People who are not LGBT might dismiss the need 'to be open about your sexuality' as something private and inappropriate. Think again. Imagine not feeling able to mention your spouse or family in case it lost you a promotion or left you feeling physically unsafe at work.
Lucy, a lesbian, told Stonewall, 'Just because I don't talk about it, doesn't mean that I'm not thinking about it. I worry about people's reaction. You're talking to someone who's the equivalent of your father in age, like my senior manager, and if you tell them you're gay you just think my God, it could all go horribly wrong career wise.'
Cliff Joannou, editor of the UK's best-selling gay magazine, Attitude, told me, 'I know so many friends who closet themselves at work and don't think about the negative impact it has on their self-esteem and mental health. Hiding is extremely stressful. And even if you are out, there's also the pressure of having to 'come out' every time you start a new job.'
LGBT employees are still subject to harassment
In 2015 the LGBT2020 survey found that only 45% of LGBT respondents were out at work. A previous Stonewall survey found that 1 in 5 of its LGB respondents had experienced homophobic bullying in the workplace.
In some areas of the construction industry, 80% of lesbian and gay employees said they had heard homophobic comments in the workplace. One in four LGBT teachers said they feel the need to hide their sexuality, often with good reason.
For my book, Straight Jacket, a teacher told me how a colleague dismissed a homophobic attack which hospitalised a pupil with, 'He's gay, he'd better get used to it'.
'Diversity' can be wrongly viewed as 'political correctness'. But it's not the 1970s anymore. What seems like banter may be hurtful and isolating. One man told me he had worked with people who 'weren't shy about making racist, sexist and homophobic comments.
I asked them to stop using the word 'faggot'. They responded by saying 'what if we were talking about the meat from a market?' Another man told me that his boss had once told him to 'stop looking at the clock. There will be other alleys you could be on your knees at'. These are the kind of things that no one should have to tolerate anywhere let alone at work.
Workplaces are often unwelcoming
Even when a workplace is not explicitly homo or transphobic, environments aren't always as supportive as they could be, especially when employees may be female or black, Asian or from a minority ethnic group.
A woman told Stonewall, 'A lot of lesbians don't want to put their hands up twice: once for being a woman and then secondly by the way, I'm a lesbian. They feel they've got their work cut out being a woman let alone calling out that they're a lesbian too'.
Stonewall Scotland have remarked that whilst great strides have been made with good practice towards gay people in the workplace many employers were still struggling to make provision for transgender employees.
Megan Key of Transworkers UK told totaljobs that it can be very awkward. 'It's magnified greatly when the firm has no policy and there's a risk more and more colleagues need to be consulted to find out the process (HR, legal, line managers, manager's managers etc). Confidentiality is crucial.'
All of this pressure has a very real affect. Although the majority of LGBT people are happy and successful, because of prejudice that begins at school, statistically we have higher levels of anxiety, depression, addiction and suicide. For those who still experience it, feeling unsupported and unsafe in the workplace undoubtedly contributes to the significant stress some LGBT people live with.
Colleagues still need to be better allies
In November 2015, YouGov polling for Stonewall revealed that 1 in 5 people admitted to making offensive remarks about LGBT people in the last year. In one month alone, 30 per cent of people heard offensive remarks, but 63 % didn't do anything about it.
Stonewall's report found that in the 20% of respondents who had experienced homophobic bullying, a third of this had come from managers.
The working environment has changed dramatically over recent decades. Discussing why all staff should be treated with respect is important. Employees must knows complaints will be taken seriously.
They can also show support in other ways. In the US, employees from Apple joined co-workers on the cities Pride Parade. If you are a heterosexual or cisgendered (meaning you are comfortable in the sex you were born as) be aware that LGBT employees may be shy about speaking on these issues.
Making it clear you are supportive in everyday ways and encouraging your organisation to be proactive can be massively helpful. If you see prejudice, call it out. It is illegal and there are multiple organisations to give you advice and support.
LGBT business leaders are making it easier
'Seeing people like you' represented in a company can be the deciding factor about whether staff who are an asset to your company stay or leave.
Andy Woodfield, partner and head of international aid development consulting at PwC, told The Independent, 'I think there is a responsibility of leadership to be a role model. That's the reason why I decided to be much more public about my own sexuality, so that people knew that it was OK and that… they didn't need to pretend to be something else.'
Suki Sandhu runs a networking group called OUTstanding for LGBT senior executives. Last year, it published a list of the UK's top 50 out LGBT executives, which included some of the most successful people in British business from companies such as HSBC, IBM, KPMG, PwC, Thomson Reuters, Lloyds London and Nike. There are more and more senior business leaders happy to be 'out'.
In January, Steve Clarke, the out CEO of WHSmith, gave an interview to the Telegraph where he explained that he advises gay staff to come out simply and let people discuss it so it is not a taboo or secret. "So everyone just knows and you don't have to have 'the conversation' … it doesn't have to be a big deal."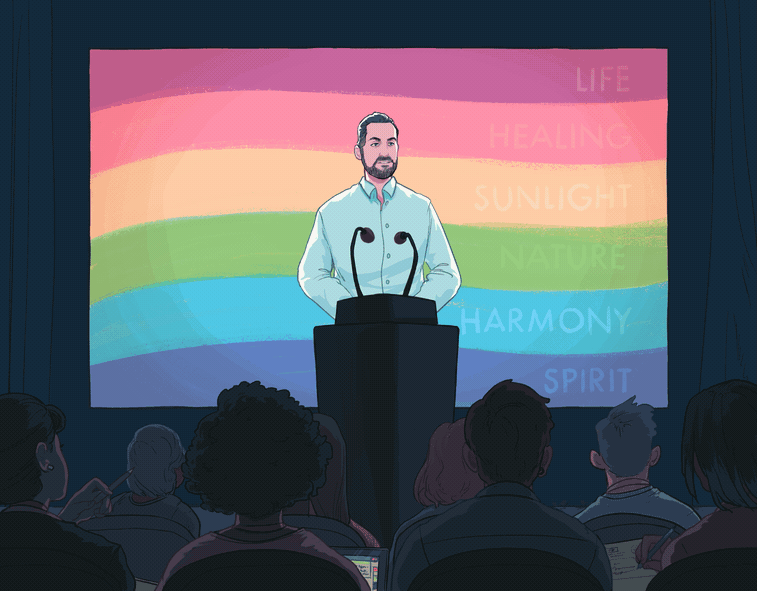 Employers are learning
The fundamental truth is that there are talented LGBT employees in every business in the world. A 2015 report, LGBT2020, claimed that more than £678 million was being lost from the British Economy due to finding and training new staff after employees had left a hostile organisation.
Well-being author Tony J Selimi believes homophobia in the workplace is detrimental to everyone, creating a negative ripple effect. 'I believe when employees work for companies with an inclusive culture, they exemplify their human potential, are healthier, more productive, and more effective as employees, team leaders, and leaders,' he told me.
Increasingly, competitive businesses understand inclusion benefits everyone. Stonewall's successful Diversity Champions programme produces an annual list of the top 100 employers when it comes to LGBT equality. Lloyds Banking Group has been named the most inclusive employer in Britain for 2017.
Trans activist Megan Key told totaljobs 'It's really simple for me – authentic people are happier, more productive and more likely to stay with your organisation… I do think more employers recognise the value we bring, so we will see more employers follow suit.
I think I fear more for small businesses who feel they don't have the resource to invest in trans inclusion, but as I said, it really is straightforward. This is something that needs to be done to comply with Equalities law, so let's get on with it.'
However, attitudes still need to change. Learn what you can do to make a difference
In today's workplace, a lack of diversity harms everyone. Success means engaging with society as it is and reflecting it on the shop floor. Lord Browne has said responsibility needs to come straight from the top.
He told the Guardian, "It's no use simply saying their business is gay-friendly. Chief executives need to give speeches about inclusion, make the diversity officer's role an executive one, create LGBT resource groups and run 'allies' programmes' where heterosexual employees sign up to support colleagues who want to come out."
If you think that your company could be doing things better then why not bring it up with an executive? Start a discussion. Everyone benefits because diversity makes organisations richer, more relaxed and, crucially for business, more productive.
Ultimately none of us are the same and that can be a strength and not a hindrance. Andy Woodfield from PwC puts it best: 'We feel strongly that difference is something we all have in common'.
---
An actionable guide for LGBT workplace allies can be found here: 5 ways you can be a better LGBT ally at work
Matthew Todd's book Straight Jacket: How to be gay and happy is published by Bantam Press and is available from all good booksellers.
Illustration by Ricardo Bessa – Folio Art.
This article was kindly provided by totaljobs and first appeared here.